The Workshop on Renewable Energy Sources and Nanotechnology
WREN 2017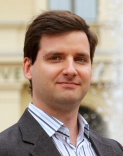 SEMINAR 1: Hybrid Nanoscale Architectures for Electrochemical and Photoelectrochemical Solar Fuel Generation.
Speaker: Csaba Janáky
Abstract: Given that CO2 is a greenhouse gas, using the energy of sunlight to convert CO2 to transportation fuels (such as methanol or methane) represents a value-added approach to the simultaneous generation of alternative fuels and environmental remediation of carbon emissions. Electrochemistry and photoelectrochemistry have been proven to be a useful avenue for solar water splitting. CO2 reduction, however, is multi-electron in nature (e.g., 6 e- to methanol) with considerable kinetic barriers to electron transfer. It therefore requires the use of carefully designed electrode surfaces to accelerate e- transfer rates to levels that make practical sense. Carbon nanomaterials, especially carbon nanotubes and graphene (either alone, or as building blocks of organized 3-D superstructures), are attracting significant attention as large surface area electrode materials. In the first part of my talk I will focus on how to use such carbon-based materials for the electrochemical reduction of CO2. Structure-property relationships will be shown, which may act as guidelines for the rational design of nanocarbon-based cathodes. Subsequently, I will present the use of electrosynthetic (and photoelectrosynthetic) methods for preparing semiconductors on nanocarbon-modified electrode surfaces.1,2 Composites of nanocarbons with both inorganic and organic semiconductors represent an interesting class of new functional materials. Therefore, I will show how electrodeposition can be used to tune composition, crystal structure, and morphology of the nanocomposites for targeted applications. Finally, selected examples will be given for how these electrosynthesized hybrid assemblies can be deployed in various photoelectrochemical application schemes, most importantly CO2 conversion. I will present the controlled synthesis and photoelectrochemical behavior of Cu2O/CNT and Cu2O/graphene composites. A carefully designed, multiple-step electrodeposition protocol was developed that ensured homogeneous coating of the CNTs with the Cu2O nanocrystals. TiO2/3D graphene nanocomposites were also obtained in a similar manner. This enhanced charge transport property for the hybrids resulted in a drastic increase in the photocurrents measured for the CO2 reduction. In addition to this superior performance, long term photoelectrolysis measurements proved that the Cu2O/nanocarbon hybrids were more stable than the oxide alone. Taking these observations together, as a whole a general model will be presented on the role of the nanocarbon scaffold.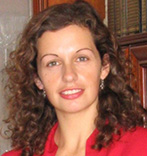 SEMINAR 2: Tuning CO2 electroreduction selectivity through rational catalyst and electrolyte designa.
Speaker: Beatriz Roldan Cuenya
Abstract: Tailoring the chemical reactivity of nanomaterials at the atomic level is one of the most important challenges in electro-catalysis research. In order to achieve this elusive goal, we must first obtain a fundamental understanding of the structural and chemical properties of these complex systems. In addition, the dynamic nature of the nanostructured films and nanoparticle (NP) catalysts and their response to the electrochemical environment must be taken into consideration, since their working state might not be the state in which the catalyst was prepared, but rather a structural and/or chemical isomer that adapted to the particular reaction conditions. To address the complexity of real-world electrocatalysts, a synergistic approach taking advantage of a variety of cutting-edge experimental methods (EC-AFM, XPS, XAFS) has been undertaken here.
This talk will focus on model nanostructured thin film and NP electrocatalysts (Ag, Zn, Cu, and Cu-M with M = Au, Co, Zn, Au) for the electrocatalytic reduction of CO2. We will show how to tune catalytic selectivity based on rational catalyst and electrolyte design involving controlling the NP size, shape and interparticle distance as well as the electrolyte properties by adding cations and anions (Cs+, Li+, Na+, K+, I-, Br-, Cl-). We will provide insight into structure/chemical state/composition-reactivity correlations during the electrochemical reduction of CO2 through an in situ and operando approach under reaction conditions. The results are expected to open up new routes for the reutilization of CO2 through its direct selective conversion into valuable chemicals and fuels such as carbon monoxide, methane, ethylene, ethanol, and propanol.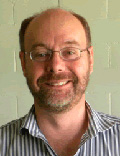 SEMINAR 3: Nanomaterials for solar energy conversion systems.
Speaker: Gerko Oskam
Abstract: In this presentation, an overview will be given of the research in our group in the Department of Applied Physics at CINVESTAV-Mérida (Yucatán, México) on the application of nanomaterials in a variety of solar energy systems, including photovoltaics, solar fuels, and solar-thermal energy conversion. In photovoltaics, the efforts in our group are focused on the dye-sensitized solar cell (DSC) and the hybrid perovskite solar cell (PSC), which are both based on a mesoporous, nanostructured metal oxide substrate. We have investigated the influence of the nanomaterials properties on the performance of the solar cells, using TiO2 in both the anatase and brookite form, and ZnO prepared by a variety of methods and with a range of morphologies. We also are making progress in the scale-up of the technology fabricating mini-modules of 24 cm2, reaching an efficiency of 4.8% for the DSCs based on anatase (in active area). In perovskite solar cell research we focus on low-temperature preparation methods for compact and mesoporous TiO2 films in order to prepare PSCs on flexible substrates; initial results are promising. We also aim to use NiO nanoparticles as a contact material on the p-side of the PSC in order to improve the mechanical properties of the device, and initial results will be presented. In the solar fuels research project, we use a combinatorial technique to find new metal oxide nanomaterials for solar water splitting. In addition, we use advanced (photo)electrochemical methods in order to study the fundamental processes taking place in promising nanomaterials. Recent work has shown interesting results for the p-type semiconductor CuBi2O4, and we have analyzed the hole transport and recombination properties using intensity-modulated methods, including photovoltage (IMPV) and photocurrent spectroscopy (IMPS). In addition, we have investigated water oxidation on WO3 electrodes in detail, using the same techniques for electron transport measurements. In the solar-to-thermal project, we focus on selective coatings that efficiently absorb sunlight but with a low thermal emittance, thus optimizing the conversion efficiency and minimizing loss processes. We use both electrodeposition and sputtering to prepare selective coatings, using cermet and multilayer stack approaches in order to tailor the optical properties of the thin films. Specific examples for Ni and Co black, and Mo-MoOx-Al2O3 systems will be presented.
SEMINAR 4: First principle investigation of the stability of acanthite Cu2S alloy.
Speaker: Muhammad N. Huda
Abstract: Cu2S has drawn much attention in the field of renewable energy as a potential solar absorber material. However, almost all the known phases of Cu2S suffer from spontaneous Cu vacancy formation in the structure. The Cu vacancy formation causes the structure to possess very high concentration of p-type doping that leads the material to behave as a degenerate semiconductor. This instability toward Cu vacancy formation is a vital obstacle for this material, which needs to be addressed properly for its efficient use as a solar absorber material. Low chalcocite is the room temperature phase of Cu2S, however, it is a monoclinic structure and a very disordered looking structure. Our recent study predicted a new phase of Cu2S which has an acanthite-like structure and was found to be more preferable than the well-known low chalcocite Cu2S.1 However, the Cu-vacancy formation tendency within this new phase did not reduce. Alloying silver with this structure shows that Cu vacancy formation tendency can be reduced without altering its electronic property significantly. Here, we present a systematic approach within the density functional theory framework to study the stability of silver alloyed acanthite Cu2S. We will also address the Cu diffusion through the bulk of the acanthite Cu2S.








WREN 2017. © All Right Reserved